Diaper Duty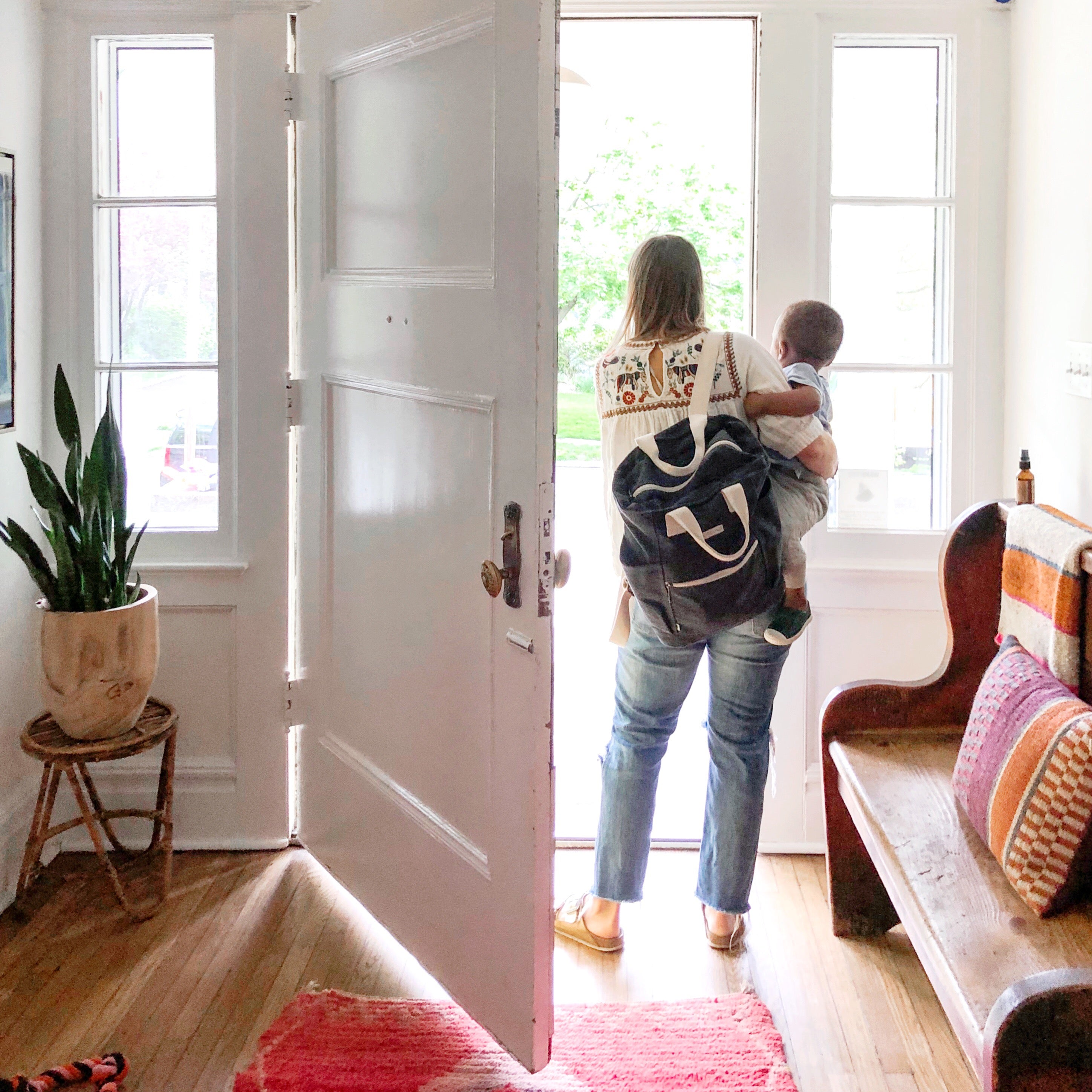 We may not be diaper bag experts, but with more than ten kids between us here at Birdling, we've packed our fair share of them over the years and have figured out what you need and what you don't.
One of the most frequently asked questions we receive is "What bag would work as a diaper bag?" The answer really depends on your packing style - whether you're more of a minimalist or like to be prepared for any situation and bring everything from the nursery. We tend to go the minimalist route, only packing the necessities, and have never found it necessary to purchase a "diaper bag". Instead, we prefer to purchase a bag that can be used a diaper bag and later on down the road when the kids are out of diapers and no longer need books and toys to entertain them while you try to enjoy a little adult conversation over dinner out at your favorite restaurant.
The Backpacker gives you a hands-free carrying option, and we all know how many extra hands you could use when out and about with babies, toddlers, or multiple children. The interior laptop pouch can hold diapers and wipes, while the two smaller pockets are great spots to pack small snacks, ointments, binkies, etc. The main interior compartment of the Backpacker can easily hold a blanket, a change of clothing, books, and toys. Two exterior pockets on the Backpacker hold bottles, sippy cups, or water bottles. Mom brain is real, and if you're anything like us, misplacing keys is a daily struggle. The exterior zippered pocket is a great place to keep them so you always know where they are.
The Everyday Tote has many of the same packing features as the Backpacker, but it gives you a little more interior room for extra blankets, extra clothes, etc. Diapers and wipes fit in the laptop pouch, while the small stuff like binkies and ointments fit nicely in the interior zippered pocket. There are also two exterior pockets for bottles, sippy cups, or water bottles. A perk of the Everyday Tote: the interior key clip, so you'll really never lose your keys (although it won't solve your mom brain problem). The exterior front pocket gives you easy access to your phone so you can capture all those special moments.
You can't go wrong with either bag, but if you're looking for slightly more room, we say go with the Everyday Tote! If you're looking for a hands-free option, we say go with the Backpacker!