Holiday 2017 Launch Party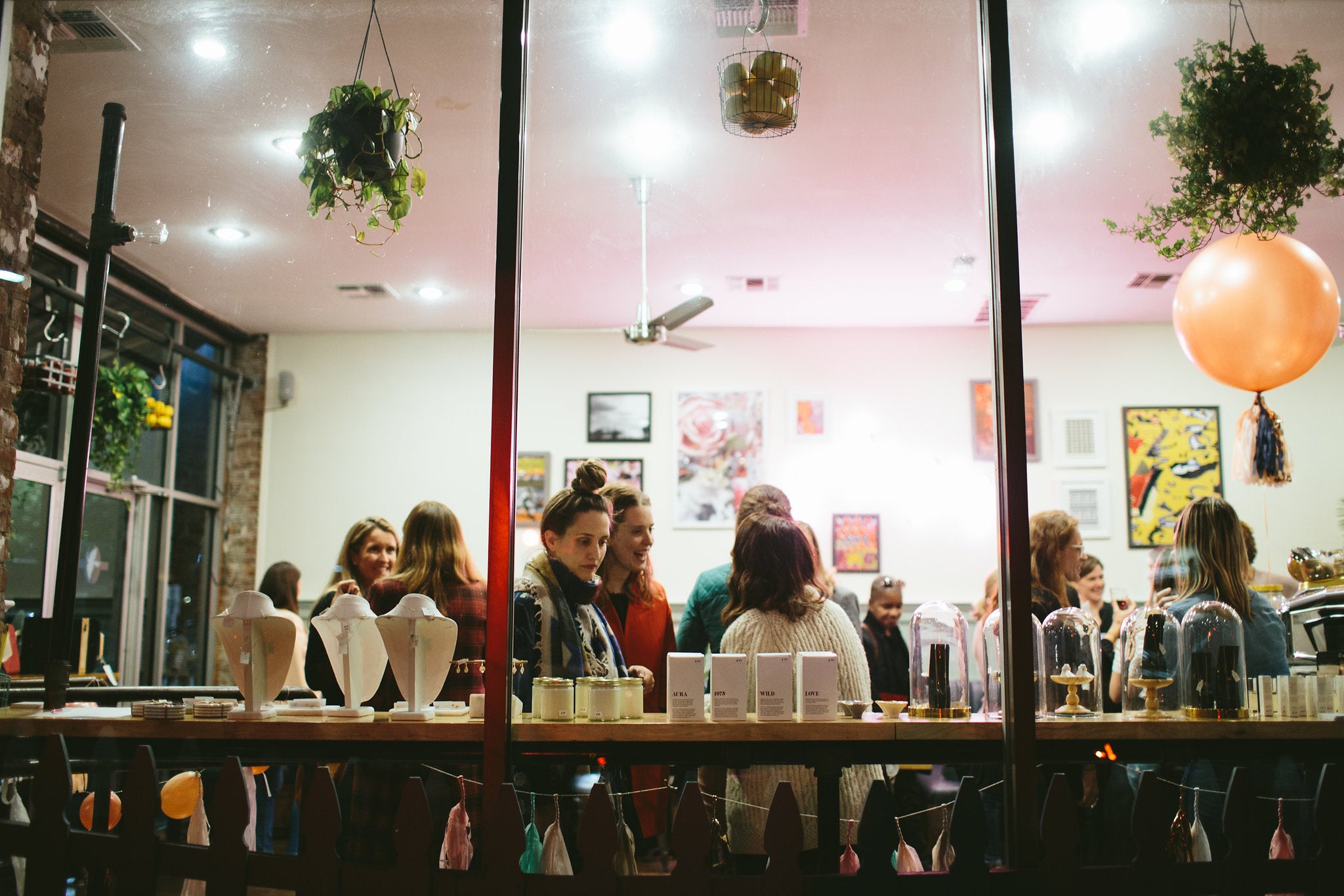 Our newest product The Travel Kit was designed, as always, with organization and a neutral clean aesthetic in mind. Clear pockets so you can see what you need, a loop to hang on a hook and a snap out pouch (you know we love our pouches) so you can keep everyday items close by.  Our party-goers also got a sneak peek at our all new color, Washed Charcoal (n the shop next week!)
Huge thank you to 
Anna Novak, our friend and photographer who shot the event. She was able to capture it perfectly without ever asking us to pose for a photo- our favorite kind of photographer:) 
Jessie DiMaulo Catering provided the food, flowers and decor for the event and it was delicious and lovely!  Jessie has a knack for amazing food, an eye for design and the most laid back attitude that keeps you at ease through the planning process.  Everything was tied together perfectly and the food was delicious. 
Katie Diamond-one of our favorite stores in town- came to the event with some pieces from her amazing collection of jewelry and we all got to shop while drinking which always makes things more fun!
Happy Shopping Ladies!