Lunch & Learn: Hospital Bag 101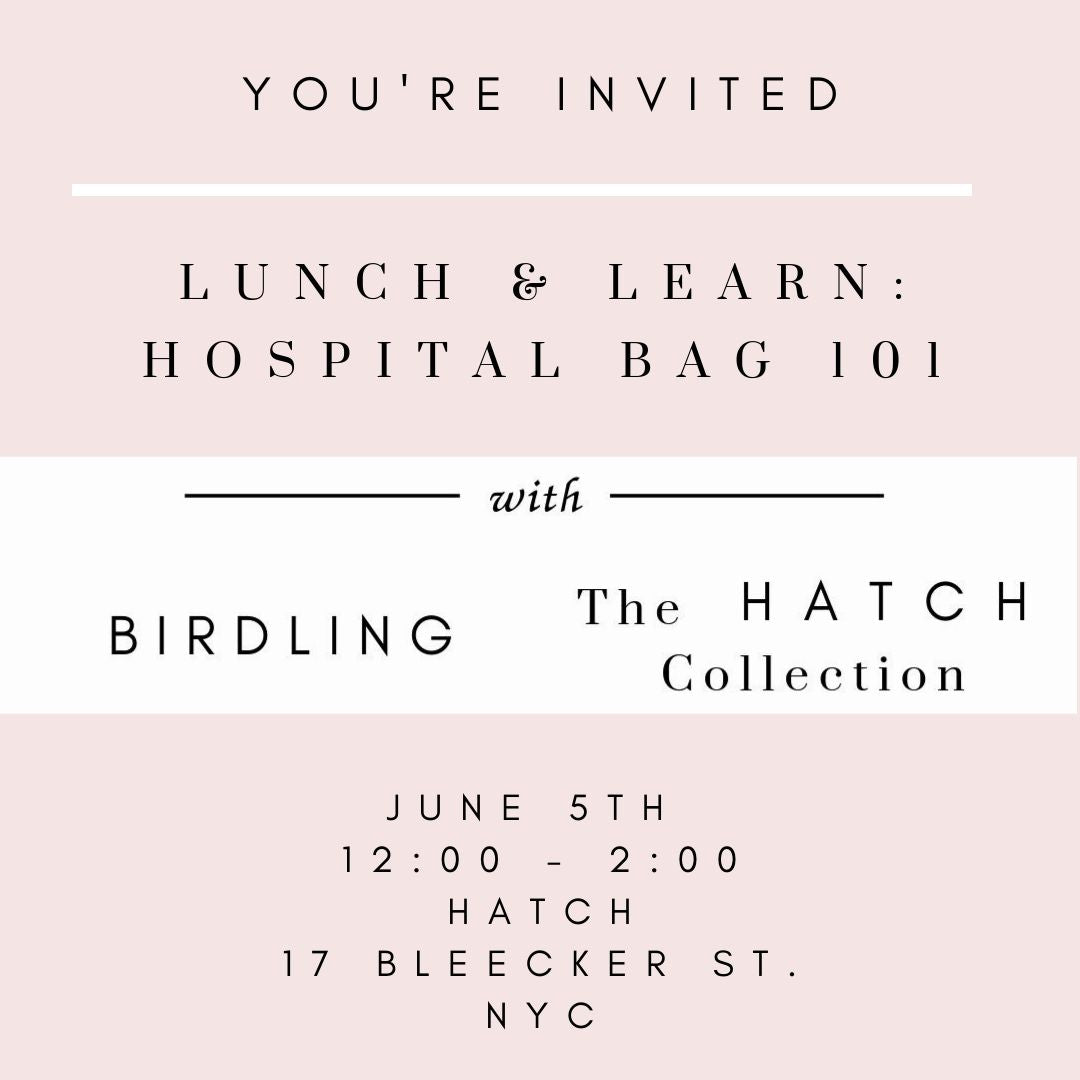 Are you expecting or know someone who is? Wondering what to pack for the hospital and what you should leave at home? Wondering if you'll ever sleep again? We'll help you answer all those questions and more on June 5th at Hatch in NYC.
Come mingle with us, enjoy a light lunch, and learn about what to pack for the big day. Baby sleep expert Carolynne J. Harvey of Dream Baby Sleep will also be on hand to give you the lowdown on what you can expect those first few months.
Plus, you'll walk away with a Birdling Overnighter filled with lots of goodies from some amazing brands! Get your tickets here.
Hope to see you there!