Travel Guide: Portugal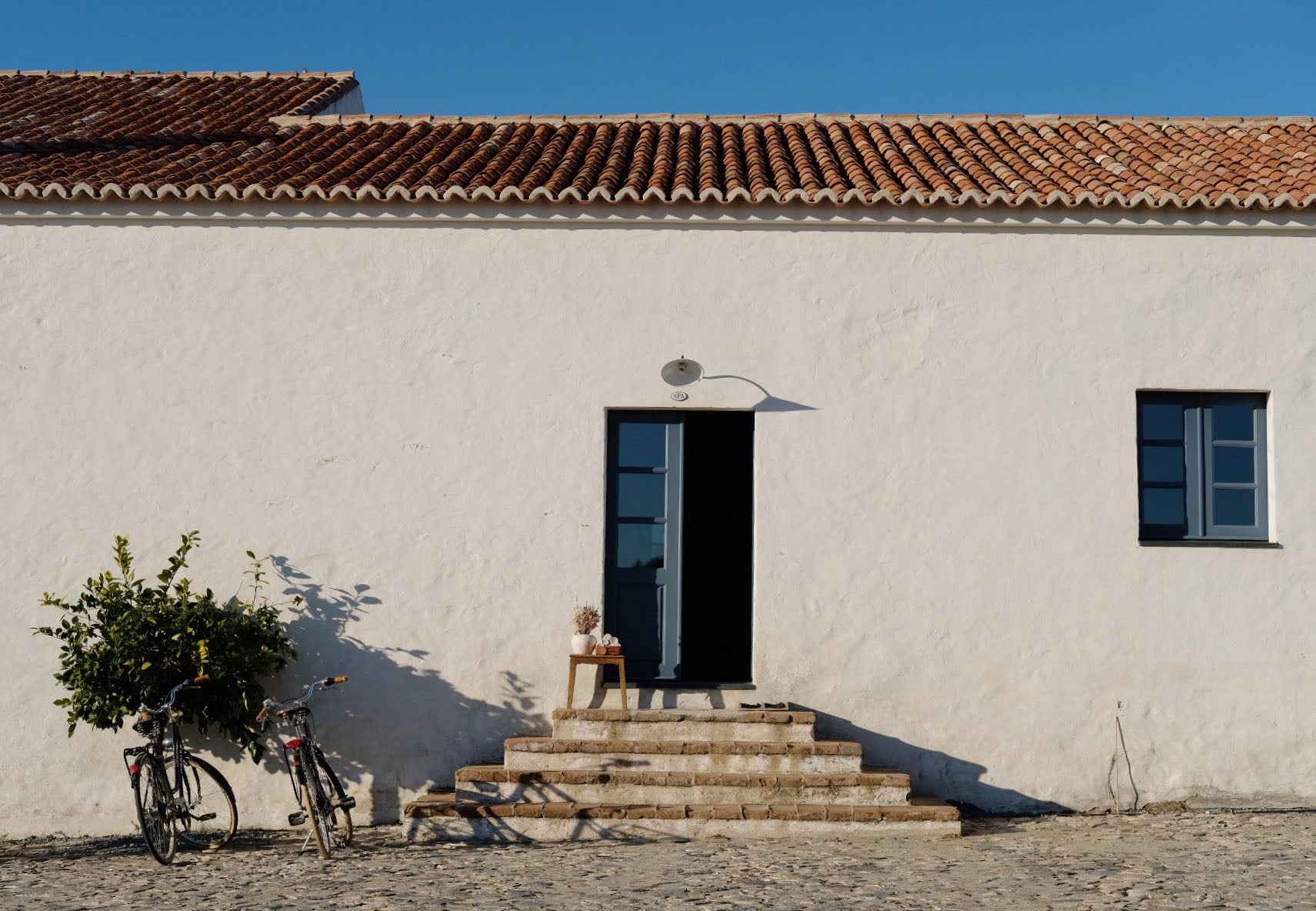 Myndi is a stay at home mom with two daughters. In a former life she was a writer and editor for a small publishing company. She loves to create, whether it's writing, cooking in the kitchen, making art with her kids, or hosting events for friends.


BB: Tell us about your most recent travel adventure.

MD: We traveled to Portugal with the kids over spring break this year. I almost talked us out of booking it because we only had a week, but as my husband Charlie says, "You never regret a trip!" While we wish we could have had more time, a week was still worth the trip!


BB: We love your spontaneity! Can you share some must-sees for anyone who might be planning a trip to Portugal?

MD: We focused our time in the countryside, in particular the Alentejo region. With young children, we knew a sightseeing European city trip wouldn't suit our family. Instead we opted for the countryside where we could hike, picnic, and explore without feeling like we needed to pack in full days visiting touristy spots. There are beautiful towns in the area. We enjoyed exploring the medieval village of Monsaraz. It's a great place to spend an afternoon and offers amazing views of the region and the Alqueva reservoir. Casa Tial was the perfect spot to purchase some gifts and enjoy an afternoon coffee and traditional pastry.


The area boasts a huge number of megalithic stones, which you can find scattered throughout the countryside. There is a large collection near Évora called the Almendres Cromlech. It's hard to grasp the size of these powerful structures until you're standing next to them!


The Alentejo region is also known for its amazing view of the night sky. The area is protected from the light pollution of large cities and has been named a dark sky preserve. Our daughters are really interested in astronomy, so we chose one night to visit the Alqueva Observatory. We gathered with astronomers, locals, and a few tourists to view the sky through a large telescope.

BB: What are your recommendations for food?

MD: We enjoyed an amazing dinner at Sabores in Monsaraz. It's a great place to try some traditional dishes like black pork and codfish with bread and coriander. There are many wineries and olive groves in the area, so beautiful wine and olives are plentiful wherever you go!


BB: What are your tips for traveling to another country with (two!) kids?

MD: • Enjoy each stage of the trip. Instead of dreading the long flight, try to enjoy it as much as you can. If you are relaxed and positive, the kids will follow suit.

• If you're traveling with young children, I recommend picking one main activity for the day. This leaves plenty of time for wandering, taking breaks, and won't leave you feeling rushed and stressed.

• Learn a bit of the language before you travel somewhere new. Before the trip, we taught the kids a little Portuguese (greetings, please and thank you, numbers). We encouraged the kids to greet shop owners and to say please and thank you at restaurants. People will always appreciate your attempt to speak the language, even if your pronunciation isn't perfect.

• Come up with a secret code word, motto, or phrase for your family. In our family we like to do a family hug where we squish the kids in the middle. The kids always joke that Charlie and I are the bread and they are the peanut butter and jelly. During the trip, if we needed to cross a busy road or maneuver through a crowd, we would shout, "Peanut butter and jelly!" This was our signal for the kids to get between us and grab each other's hands.

• I always keep a few lollipops and compact towels in my bag for emergencies.


BB: What did you pack in your Birdling?

MD: The Overnighter was a perfect carry on, with places for snacks, activities for the kids, a change of clothes and toiletries for each of us, books, travel pillows, and literally anything else the kids complained about carrying in their backpacks. In its never ending ability to expand, I even had room for some special pieces of pottery and a beautiful wool blanket purchased on our trip. I'm currently packing up the Birdling with items for the girls and I for our weekend road trip.


BB: What's one thing you do to stay more organized and sane in everyday life?

MD: I started keeping a Bullet Journal two years ago and it has been wonderful to have one place to jot down notes and keep track of everything. I carry it with me everywhere and always have a place to make a list. On Sundays I sit down with my journal and map out our week: meal plan, to-do items, workouts, school events, travel, and note any major things going on.


BB: How do you manage to stay organized while traveling?

MD: I always err on the side of packing light. We love using packing cubes and try to limit each person to one cube. We keep toiletry bags packed with our travel essentials in our suitcase. It makes packing so much quicker! We plan our outfits before the trip and try to wear our bulkiest items while traveling to save room in the suitcase. I always stash a reusable shopping bag in my purse too.


BB: What's your most funny, terrible or memorable travel moment?

MD: Charlie once planned a camping trip for us in rural Missouri. We had a great time camping and hiking, despite some crazy thunderstorms. To get a break from the rain, we cruised around the countryside and stumbled upon a sprawling old academy/Civil War hospital/Catholic school. The family who owned the space found us wandering and spent the entire day giving us a tour. It was a surreal place, many of the rooms untouched since the early 1900s. They invited us to join them for dinner with a host of drifters and travelers; many people working on the property for hot meals and a place to stay. One man called himself Jesus and dressed in all white. It was a trip! All these years later the place is now a thriving bed and breakfast!