The OG Birdling: Weekender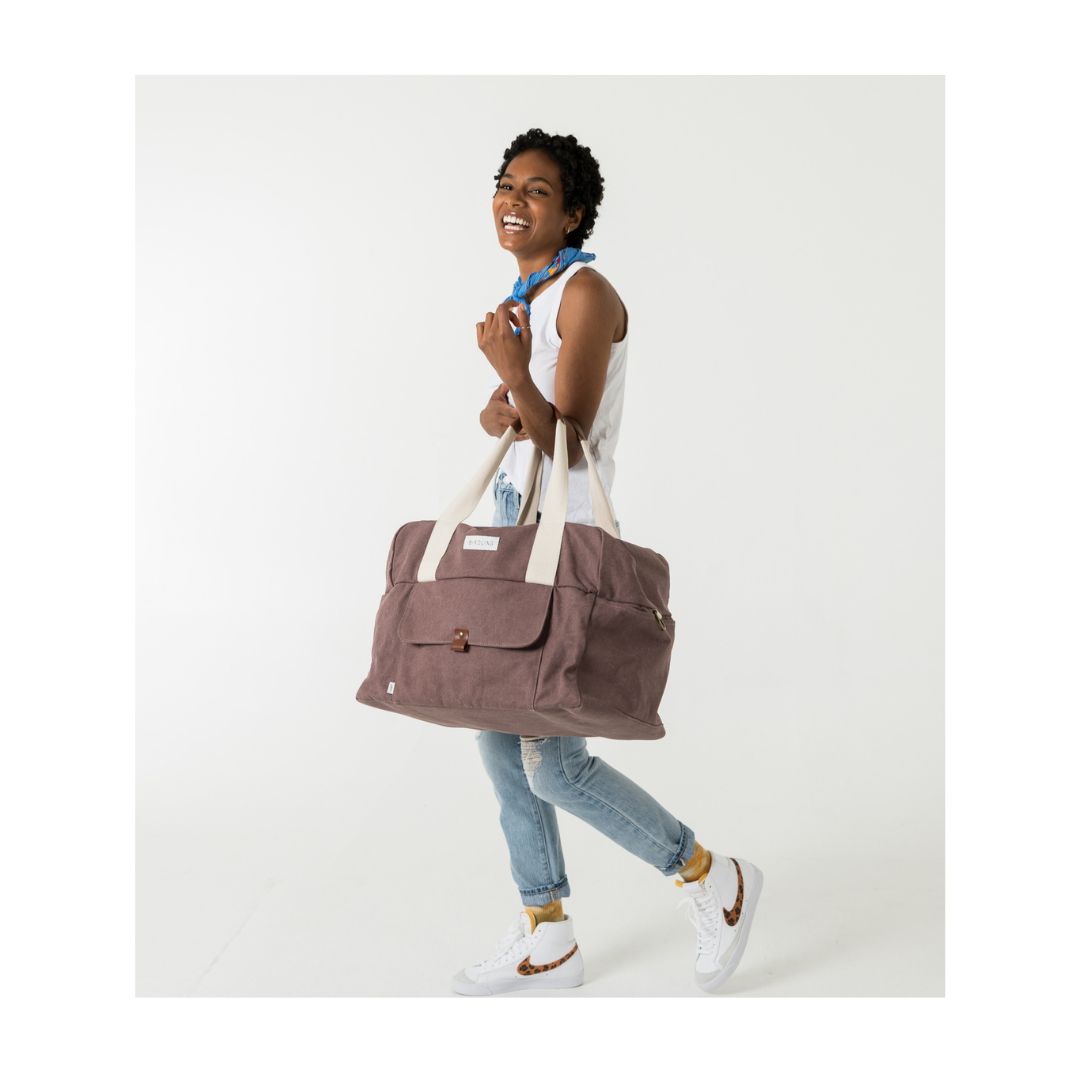 When our team met this year to reflect on the MANY challenges we faced in 2021 (shipping delays, increased costs, kids home from school virtually and navigating the never ending covid nightmare) one overwhelming takeaway was how many NEW customers and followers we got!
So we decided to take this opportunity to "introduce" our line and break down all the great things that set our products apart, and (BONUS!) we'll be hosting a giveaway on our instagram for a chance for you and a friend to win the featured bag!
2021 was quite a year, so we're offering a one-time 30% off discount with code: BESTOF2021. But hurry, this code expires Sunday, January 9th at midnight EST.
Let's kick off our "introduction" with the OG Birdling: The Weekender.
Let's be honest, the market is saturated with carry-on travel bags, and while we do not claim to be life-changing (because what bag is?), we do know how to make stylish bags with ample pockets to help keep you super organized. After years of traveling with duffels that offer little to no organization, we realized dividers are where it's at. The best part is there's no need to unpack when you get to your destination. Think… traveling with a dresser.
What makes the Weekender so great, you ask? 
The Weekender is the largest of our canvas duffle bags, with two interior canvas dividers to create three separate packing sections to keep you organized while traveling. These interior canvas dividers are great for keeping your shoes and toiletries separate from your clothes. There's also an interior zippered pocket on the flap of the Weekender, which is great for underwear, etc.
It has an exterior canvas pocket with a snap-closure flap and two side exterior pockets. On the back you'll find a canvas luggage sleeve to make navigating the airport a breeze. (Can you carry-on the Weekender? We've personally never had any issues with this, but it's best to check your specific airline's carry-on guidelines.)
There's also an adjustable padded shoulder strap, which gives you lots of carrying options.
Still not sold?  Check out what our verified customers had to say about our 5 star Weekender!
GIVEAWAY DETAILS:
Want to win a Weekender for you and a friend? Simply tag one on our Instagram post! We'll announce the winner on Monday, January 10th.