What to Pack: Beach Edition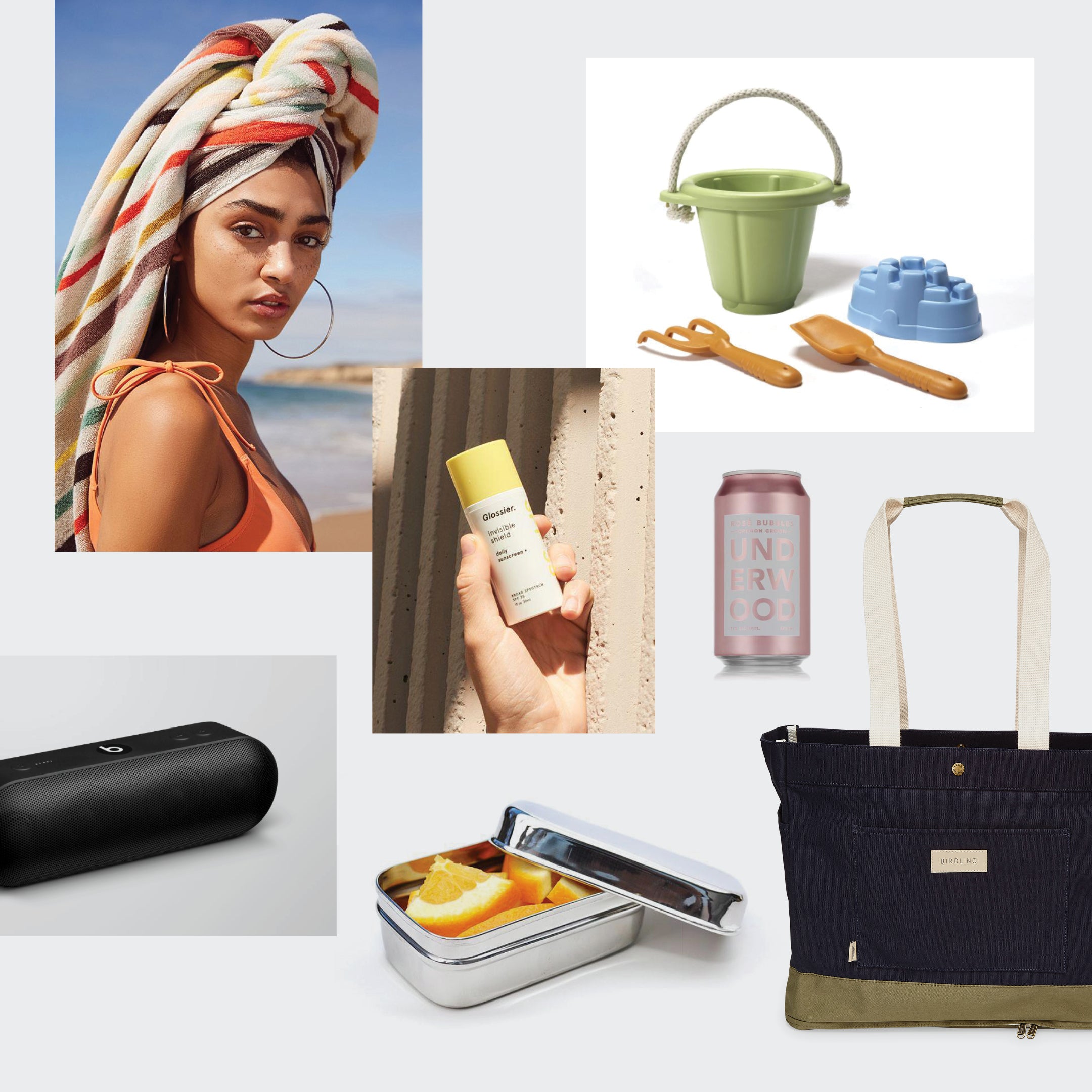 It's the middle of summer and we can't stop thinking about the beach. Nothing beats the salty air, the relaxing sound of the waves, and the hot sand (unless you have kids, of course. They never seem to like that part.) So today we're daydreaming about our next trip to the beach and sharing some of our beach essentials, which can easily all be packed up in our Day Tripper!
Beach towel: A cozy, oversized beach towel is a must for drying off after a dip in the ocean. We love love the stripes and fringe detail on this one!
Face Sunscreen: Daily sunscreen application is so important, especially for your face, but sometimes using the stuff you use on your body can clog your pores. That's why we like to use one made specifically for this delicate zone.
Suncreen: Like we said, sunscreen application is so important, and we love that there are so many chemical-free options available now.
Hair mist: We love what the salty air can do to our hair, but we don't always love the sweaty/beachy smell that can come with it after hours spent in the sun. Spritz a little hair mist on before you pack up your umbrella and you're ready to hit happy hour at the tiki bar without that post-beach hair smell.
Rosé: Rosé. In a can. Need we say more?
Beach toys: A must to keep the kiddos occupied on the beach. Bury dad in the sand, build a sandcastle, or dig for shells - the possibilities are endless! Just don't dump freezing cold water on mom, k?
Portable speaker: with 12 hours of battery life, you can listen to your summer playlist on repeat, repeat, repeat.
Snack containers: You can't leave home without snacks, so pack them up in reusable containers to eliminate waste or empty wrappers flying off into the ocean.
Day Tripper: The perfect beach bag equipped with a zippered mesh bottom to shake out sand, crumbs, and dirt and a removable insulated pouch to keep your snacks (and rosé) cool on the go.
Sandals: We've always been a fan of Birkenstocks and love this lightweight, waterproof version.
Cover-up: This one is a bit of a splurge, but it can easily take you from the beach to dinner without anyone ever knowing you were just riding the waves.
Sunglasses: Not sure how you could make it through a day on the beach without them!
Hat: Again, protecting your face (and your part, for that matter - all you fellow fine-haired people will know what I'm talking about!) is so important, so throw on a hat for extra protection.