What to Pack: Gym Edition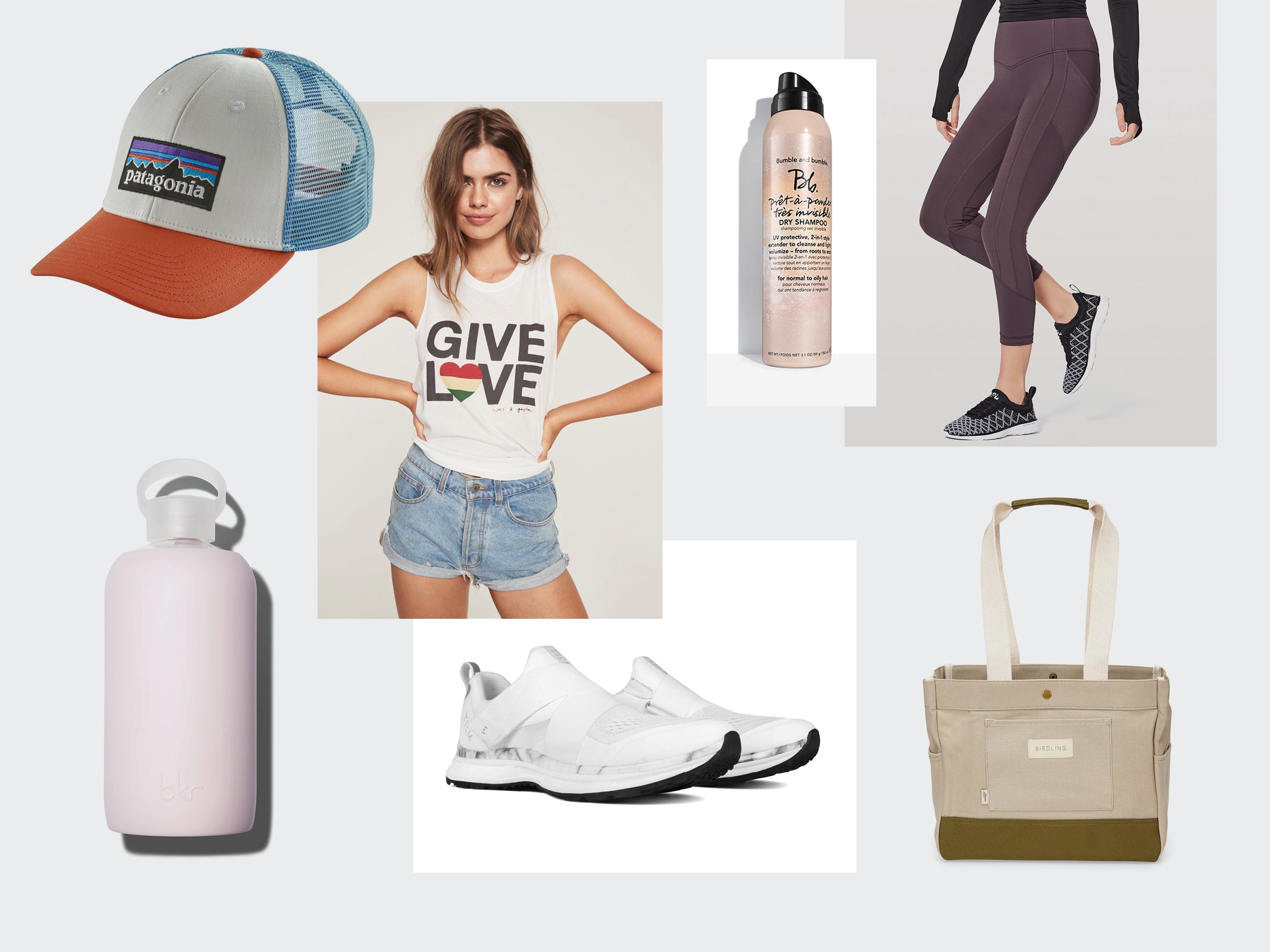 Meet Kelly, a Mom to three active boys (and real-life Friend of Birdling) who calls Montclair, NJ home. She's an avid coffee and red wine lover who enjoys live music and surrounding herself with friends. Kelly's no shrinking violet and isn't afraid to stand up for what she believes in. She puts a tremendous amount of effort into community organizing, which we truly love about her. Family time and travel are also important to Kelly, so she and her husband made it their mission to instill that same love of travel in their boys, frequently taking them on hikes and trips to the mountains.


Another passion of Kelly's? Exercise. Her mantra in life is to never take your health for granted and always be in good enough shape to run an unexpected 5K. Kelly turned her love of exercise into a second career almost ten years ago when she started teaching spin classes (you know, when she's not busy working in Corporate Human Resources and Recruiting). You can currently find her teaching spin classes and blasting tunes to get you motivated at D*FIT, which is an innovative boutique fitness studio located in Montclair that is dedicated to personal and group training for the athlete in all of us. Fitness programs at D*FIT are uniquely yours and completely customizable. Personal train solo one day and with three friends the next. Take a loud and rowdy high intensity group class or take it downtempo for mind and body movement. From the team they have assembled, to the classes they create, to the equipment they use, to the amenities they offer, to the clients they serve... D*FIT is a studio with soul and a community dedicated to the daily sweat.

The Mini Day Tripper is Kelly's go-to gym bag and keeps her organized and ready for a last-minute workout. It's not too bulky, but still large enough to hold all of her workout essentials. She keeps snacks to refuel in the removable insulated pouch and a few essentials like a lip crayon and body scrub in the zippered pocket. Want to see what else is in Kelly's workout bag? Check it out!


1. Compression Pants: these pants keep you supported in all the right places, plus they have pockets for your phone, credit card, keys, etc.

2. Muscle Tank: why not spread a little love while you're working out? This statement-making tank can easily take you from the gym to the coffee shop without sacrificing your personal style.

3. Cycling Shoes: the ultimate in comfort and style for your next spin class.

4. Socks: no heel slip with these (actually) invisible socks, thanks to their silicone gripper. Always keep an extra pair or two in your bag!


5. Hat: great for keeping the sun off your face during long runs or for zoning out and keeping a low profile at the gym. Also the perfect accessory for covering up post-workout sweaty hair.

6. Water Bottle: pretty AND dishwasher safe.

7. Almond Butter: a convenient on-the-go snack full of protein and heart-healthy fats in a convenient squeezable pouch for fueling up before or after a workout.


8. Dry Shampoo: when you don't have time to wash the sweat out, this is the next best thing.

9. Body Scrub: the best way to exfoliate your skin and feel rejuvenated after your post-workout shower. It also smells great, contains all natural ingredients, and there's no animal testing. Yet another Trader Joe's win!

10. Lip Crayon: adds just a little bit of color and actually stays on during your workouts. Perfect for freshening up post-workout as well.

Be on the lookout next week for Kelly's Ultimate Workout Playlist!