What to Pack: Road Tripping Edition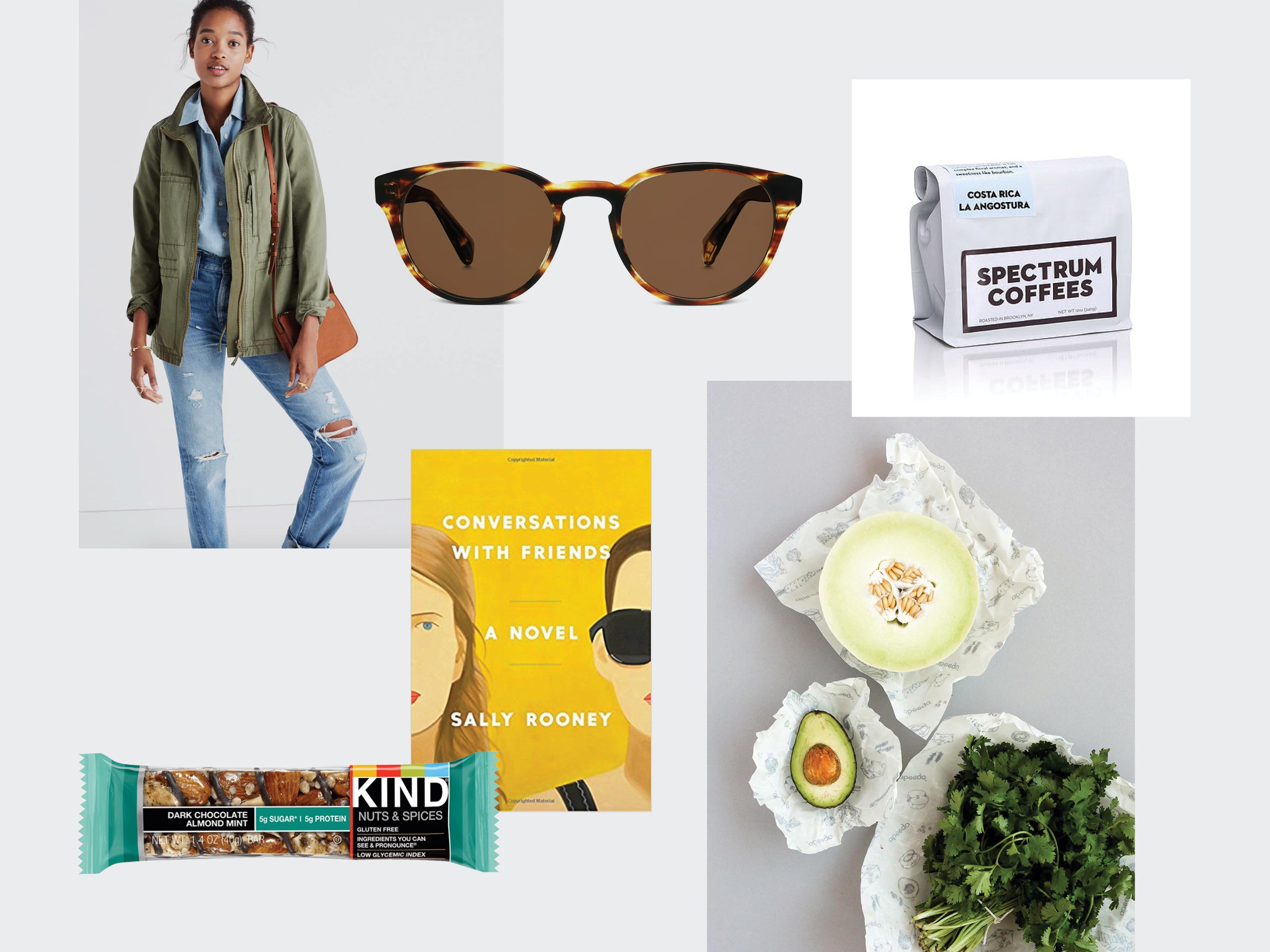 After being cooped up inside for what feels like an eternity, and after far too many inches of snow in March, we're officially declaring April the Month of Road Tripping. Sure, the weather may not always cooperate in April, but the promise of warmer days and the buds on the trees give us a kick in the rear to get out there and enjoy the longer days, even if we still need to layer up.

The Day Tripper is your best companion for road tripping to see friends, going on a hike, enjoying a picnic, or heading to the beach (if you're lucky enough to live close to one). With plenty of space and pockets for your road tripping essentials, an insulated removable pouch to keep your sandwiches and drinks cool, and a zippered bottom to shake out sand and debris, you'll wonder how you ever road tripped without one.

Here's how we hit the road with ours!
1. Spectrum Coffees: most road trips start early in the morning, so we get a caffeine boost from the best coffee out there.
2. Klean Kanteen: because coffee is great, but staying hydrated is a must, especially on long car rides.
3. Shades: you can't leave home without them! And hopefully you'll be enjoying that warm sunshine with the windows down.
4. Madewell Fleet Jacket: because the temps in April don't always cooperate, bringing a comfy, stylish jacket along is essential. If the sun starts blazing, simply fold it up and throw it into your Day Tripper.
5. KIND Bars: packing plenty of healthy snacks is a great way to avoid the rest stop fast food trap.
6. Gathre Mat: like we said, the rest stop food trap is real, so plan ahead and pack a picnic lunch to enjoy along the way. A Gathre mat is perfect for picnics, especially with kids, because of its easy clean up. Plus, you can roll it up to fit in your Day Tripper.
7. Feeding a Family: so maybe you don't pack the actual cookbook in your Day Tripper, but Sarah Waldman shares plenty of healthy recipes (kid-friendly, too!) to make in advance and pack up for your roadside picnic.
8. Abeego Beeswax Wrap: perfect for wrapping up sandwiches to pack in your Day Tripper's insulated pouch. Plus, no waste!
9. Good book: if you're lucky enough to be the passenger (and you don't get car sick from reading), why not unplug from your phone and read a good book instead. 
10. Good tunes: an absolute must to get through hours of driving, and next week we'll share our ultimate road tripping playlist!
Happy Travels!