Back & Better Than Ever!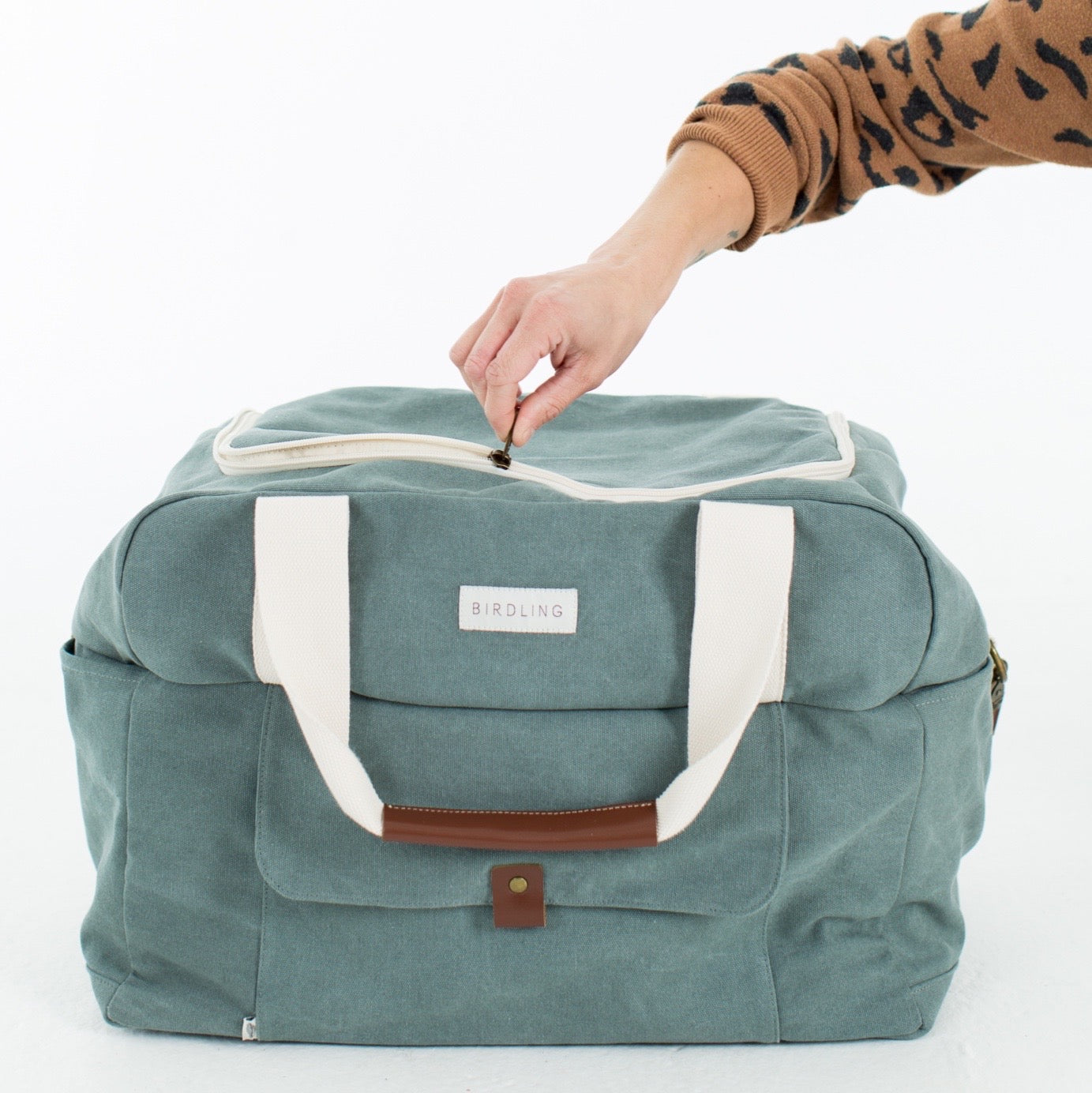 We've been keeping this secret for so long and are happy to finally be able to reveal our new Weekenders and Overnighters! They're back and better than ever.
"What's new?", you ask...
First and foremost, the bags are much lighter in weight than the previous versions. In fact, they're half the weight of what they used to be. But don't worry, same canvas and quality, just easier on your back and shoulder (a new padded shoulder strap helps with that, too).
They're also easier on your wallet. By streamlining the design without sacrificing quality and organization, we were able to dramatically reduce the cost!
You asked, we listened. Each bag now has a luggage sleeve, making airport travel a breeze.
Our favorite re-design element is the new zippered flap opening, which makes packing and getting to your clothes SO. MUCH. EASIER. There's also a zippered pocket on the underside of the flap opening for accessories or unmentionables.
Oh, and did we mention the Overnighter now has an interior divider? The Overnighter has always been our favorite travel bag for short trips, but we realized it was missing some of the organizational features of the Weekender. So boom! Divider! Problem solved! 
Speaking of dividers, we changed up the position of the dividers in the Weekender so that they're now side by side. The smaller side sections are perfect for shoes, an essentials kit, or less bulky items like tees and tanks. There's still plenty of room on top for bulkier items once you've packed the interior sections.
Both the Weekender and Overnighter will be available in Chestnut, Washed Grey, Washed Navy, Slate, and Wheat. What's your favorite?
Shop the Weekender HERE and the Overnighter HERE.