What to Pack: Garment Tote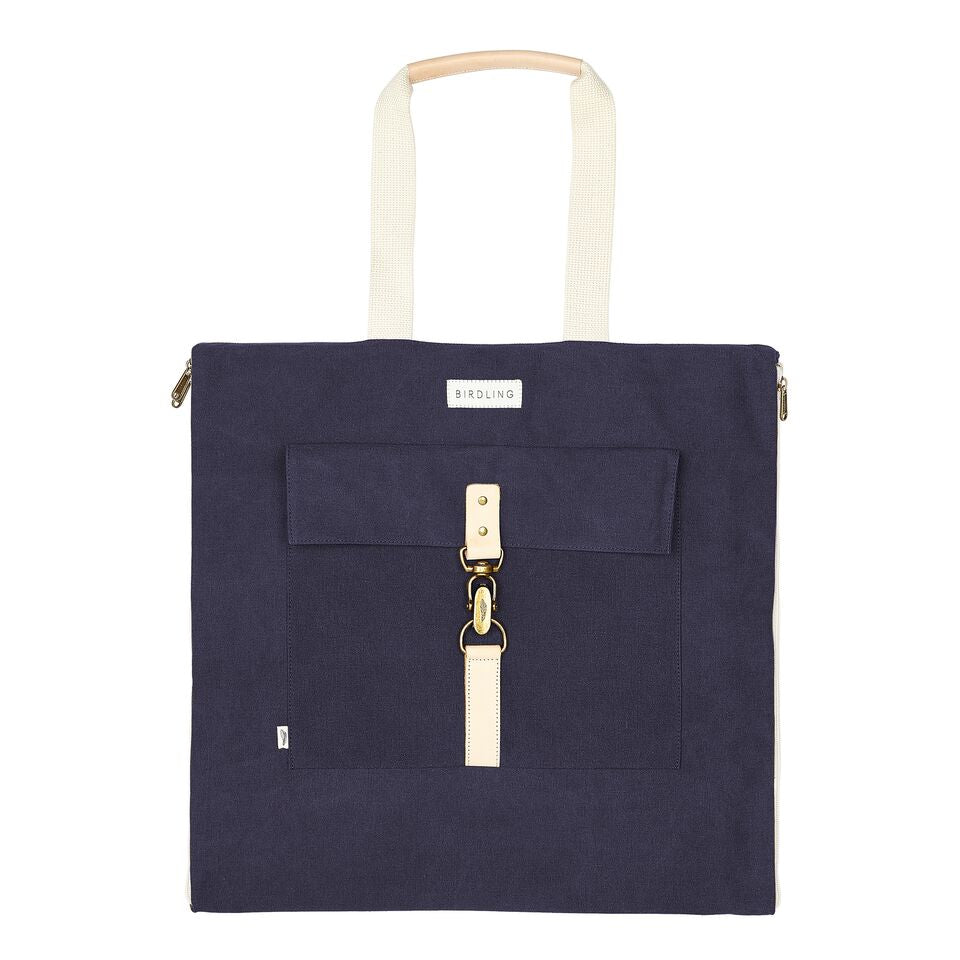 A hanging garment tote with a removable shoe pouch that zips up into a tote, you say? We realize that may leave you scratching your head and thinking we're crazy, and since some people are more visual than others we decided to give you the low down in advance of our new bag's release.
First off, it looks like a regular tote bag, right? Well, this bag has special powers. Unzip the sides to reveal that that tote bag is actually a hanging garment bag. 
What's in that pouch, you ask? It's for your shoes! The pouch snaps in and out and keeps your shoes from getting that fancy dress all dirty.
In addition to your shoes, the Garment Tote will securely hold one to two dresses, tops, pants, or whatever you don't want to get all wrinkly in your other bag. The Garment Tote is perfect for when you have to travel for a wedding or any other special event where you need to leave your sweatpants at home (or maybe just pack those in your Weekender). 
So back to the bag's special powers. Zip it back up after you've got your dress and shoes packed and it's transformed back into that tote bag, with plenty of room for an Essentials or Travel Kit, a Clear Pouch, a sweater, or even another pair of shoes!
You've got your dress, your shoes, and your cosmetics packed. Now throw the Garment Tote over your shoulder and you're ready to hit the dance floor at your best friend's wedding.
***The Garment Tote will be available around Thanksgiving in Washed Charcoal, Washed Olive, Grey, and Navy.